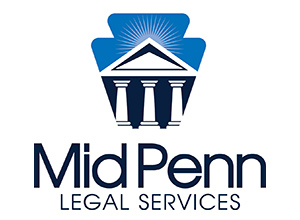 Call Toll Free 1-800-326-9177
12
Open 8:30 am - 3:30 pm Monday through Friday
Help is on the Line!
Website: https://www.midpenn.org/
---
Community Impact From United Way Funding 
Agnes is a disabled, 53-year-old widow who lives on $821 per month Social Security Disability.  The banking service where she had her checks deposited was hacked and her account had been cleaned out by someone from out of state.  The banking service was not inclined to reimburse her, but a MidPenn attorney gave her the information she needed to make a claim and she was able to get the entire amount returned to her.  The attorney also researched the banking service she was using and found multiple complaints.  The attorney passed on this information and suggested she redirect her deposits to a reputable local banking institution.