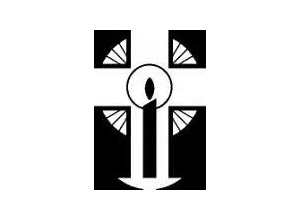 Lewistown United Ministries In Neighborhood Action
10
Offers programs in a safe environment for youths after school:
Kids Café After School (Grades 1-8): Mon.-Thurs. 3:10-5:30
June: Rainbow Summer (Ages 6-11)
July & Aug: Fun-in-the-Sun (Ages 7-14) 
Website: http://www.lumina-center.org
---
Community Impact From United Way Funding 
One specific student in our after school program has made significant improvement in many areas. Francesca is one of our younger students and had a hard time connecting with other children. She also had a hard time with her academics and reading. In the beginning of the year Francesca would hide under tables, eat snack and dinner by herself separate from the other children, and get upset when asked to do homework. She would crawl on the floor and did not want to engage or participate in any activities. Francesca had a hard time making friends at school and would talk about being made fun of at school.  
Over the course of the year we have engaged with Francesca and encouraged her to participate. We had mentors to partner with her and we saw improvement over the months as we met her individual needs. Francesca now comes into After School and sits with the other children at snack and dinner and no longer hides under the tables. Francesca has made friends and plays well with other children at the center. We partnered Francesca with a mentor who has been able to work with her during homework time on her academics in a way that engages Francesca to not be afraid or embarrassed about being behind in academics. Francesca loves cooking and art and her personality comes alive during those times.  We have included more of those activities into her time here at the center. Francesca has participated in our nutrition and cooking classes and creates some of the most beautiful art.  Francesca has also been a part of our thrive group that helps children learn how to identify and process emotions. 
We have since seen Francesca be made fun of by another student and be able to calmly stand up for herself and stay secure in her identity. Francesca now offers to be a friend to new students to afterschool and help them learn their way around. Francesca has grown leaps and bounds emotionally, academically, and socially.  It has been amazing to watch the progress she has made over the past months and how she continues to progress in the midst of hard life circumstances at home.