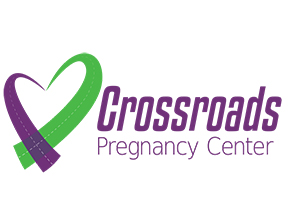 Juniata County (717) 436-0024
5
We understand that sometimes you need a place to process things, to think through your options, and to feel safe to share what's on your mind. If you have questions about pregnancy, abortion, adoption or parenting, we welcome your visit to one of our locations. Our services are confidential.
Website: https://cpcforlife.org
---
Community Impact From United Way Funding
Each person who comes to Crossroads carries their own problems, fears, and concerns. Just needing someone to be there, to care, and have a safe place to share their concerns can mean so much. 
We met with a woman who had just had a baby. The father of the child was not in the picture and she was alone raising a child. She had been in a lifestyle that was tainted with drug abuse, alcohol, and bad choices. Her outward appearance showed the toll that her lifestyle had taken on her body. But here she was in our office with a beautiful baby that she obviously adored with all her heart. She chose to give up the lifestyle she was living for this beautiful gift that she now held.  She began coming to the Bridges Program parenting classes regularly. She earned a car seat, pack-n-play, diapers, clothes, and finally a crib. Each visit, she started to open up and share her story. It was one of much tragedy, hurt, betrayal, and abuse. 
As her Client Advocate got to know her, it was obvious what a beautiful and strong person this young woman was. She stopped the drug abuse on her own for the sake of her child, she worked a job, and took care of her little baby. She had been so beat down; she came to us with no sense of her own worth. But through the encouragement of Crossroads staff and what she was learning through the Bridges Program, she now has a much better view of her value and worth. This beautiful, young woman has earned all the things she needs and still continues to come.