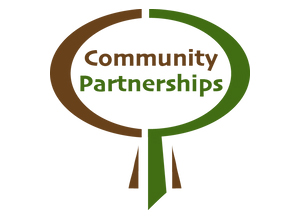 717-248-4901
3
The Community Partnerships' mission is strengthening community through creative partnerships. Their focus areas include Education and Lifelong Learning, Arts and Culture, Local Food and Natural Resources and Community Capacity.
Recent program and project examples include their education programs for at-risk youth and the general public; their business incubation partnership with The Crooked Shelf Bookshop; the Wild Geese: Flock Together public art project; the funding and support of over 70 artists and organizations across the region and Spanish language outreach to the local Hispanic community.
Website: http://www.cpartnerships.com
---
Community Impact From United Way Funding
A story from our programs features a student (Student A) who integrated into the class through trust in our program and instructor.
We had learned from our partners at the TIU 11 that Student A had a tendency to withdraw, refuse to participate and pull a hobbit cloak he wore to school and programs up over his head. They had experimented with banning the cloak but ultimately decided it was a source of comfort for the student who had been through some very tough experiences in his home. Our Young Folklorists instructor has over 15 years of experience working with youth who have experienced trauma and managed to communicate with Student A without coercion through the cloak. It turned out that Student A was interested in spinning wool and had done this on his own. 
Across the course of the week, Student A's behavior started to change as he felt engaged and affirmed by our instructor. Student A started to put his hood down on his cloak and eventually inched his seat closer to the rest of the group. By mid-week, he was raising his hand, answering questions and speaking to adults excitedly with eye contact- a dramatic change from not speaking at all with his cloak completely covering himself at the beginning of the week. 
On the last day of Young Folklorists camp, Student A presented to the class about his wool-spinning experiences and began to forge deeper connections to his peers. Then, out of the blue, he took off the cloak he had been hiding behind and placed it on our instructor. The TIU 11 staff who worked extensively with Student A was shocked as he never let it out of his possession before. They told our instructor that this was a high sign of respect. Our instructor, staff and partners were all happy to see the blossoming of Student A happen naturally as part of our course and activities.