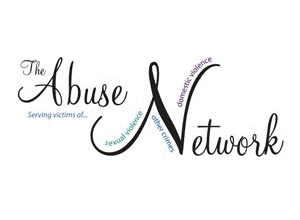 24 Hour Hotline: 1-888-810-2444
1
Juniata County: (717) 447-1885
Mifflin County: (717) 242-0715
The Abuse Network provides services to victims of domestic violence, sexual assault, and other serious crimes in Mifflin and Juniata Counties. 
These services include a 24-hour crisis hotline, empowerment counseling, information and referrals, an emergency domestic violence shelter, legal advocacy, medical advocacy, accompaniment, and support groups. All services are FREE and CONFIDENTIAL. 
The Abuse Network also provides free prevention and awareness education training to schools, local groups, and community members. There are also various volunteer opportunities with the agency for those who wish to help their fellow community members.
Website: https://www.abusenetwork.org
---
Community Impact from United Way Funding
One inspiring story about a client occurred when a man, S.M., was lured to our area on a dating website to meet with a man he had been having an on-line relationship with.  Upon his arrival, he was physically and sexually assaulted by the online boyfriend.  Having arrived in Pennsylvania from Maine, he was alone and afraid as well as assaulted. This was one of agency's first cases of human trafficking in the context of domestic violence. He was able to locate our local hospital for care. Because of our long-standing relationship with our local hospital, we were contacted to render assistance.  Upon his discharge from the hospital, our agency immediately sheltered S.M., offered him emotional support, and began to marshal our resources to find him a way back home. With some persistence and creativity, we found transportation for the long trip back.  S.M. let us know when he had safely arrived and our contact with him has been positive since his return to his home area. We felt inspired by the positive outcome to a very difficult event.  Our ability to provide services in this situation has bolstered our confidence in working with other victims of human trafficking and it has helped us to better understand that human trafficking takes many forms.